Introducing: Pictavo
Exciting, intuitive software designed to help your yearbook staff communicate, collaborate and create.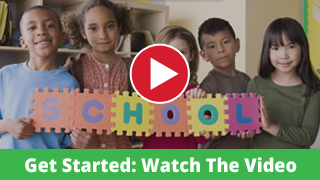 Sophisticated Design Tools
Students will reach new heights of creativity with Pictavo! Easy-to-use design tools deliver powerful, professional results without the complicated steps found in other design programs. Pictavo is convenient, browser-based software that works in the most popular web browsers!
Timesaving Templates
Choose from hundreds of templates that you can use as-is or as a starting point. Pictavo templates are available for single pages or spreads and include placeholder text that helps you envision the final page layout. You can even create and save your own templates!
Advanced Page Layout
Flip photos, clip art and design elements horizontally or vertically; or rotate photos, clip art and design elements in 1-degree increments. The choice is yours! Want a photo black and white? Done. Want a photo sepia tone? Done. Pictavo offers powerful tools to adjust the transparency of elements, brightness, contrast, even drop shadows are easy to apply.
Advanced Features
Pictavo includes more than 100 of today's most popular fonts. One text box can hold multiple type styles and sizes and you can adjust the space between letters, character widths, and the space between lines. Helpful tab stops can be created for designing attractive scoreboards. Pictavo also includes automatic portrait image flows along with hundreds of choices of professionally designed art.
Comprehensive Project Management
Easy management of access rights, process flow and page tracking allows you to focus on what's really important—helping your students create a great yearbook! At a glance, the Dashboard shows overall book status, page status, countdown to book deadline and book specs. This gives you a visual of where attention is needed most.
Powerful Organization Tools
Pictavo offers advanced adviser control over permissions and access rights to the book. Create groups and assign users with specific access privileges. Remember: Pictavo has only one deadline… no more multiple deadlines… capture more of your school year in your book!
Powerful Collaboration
Communication is key when creating your school's yearbook. Pictavo gives you and your staff the tools necessary to easily coordinate and work as a team. Features such as chat, group chat, sticky notes, and file sharing allow easy collaboration. Multiple users can work at one time and all users will see real-time changes as they work. Track image usage throughout the book and e-mail PDFs or post PDFs online.
System Requirements
Hardware
Minimum: 512MB of RAM
High-Speed Internet Access
Supported Operating Systems
Windows®

Microsoft® Windows®7
Microsoft® Windows®Vista
Microsoft® Windows®XP

Mac®

Apple® Mac OS® X Snow Leopard® (v10.6)
Apple® Mac OS® X Leopard® (v10.5)
Apple® Mac OS® X Tiger® (v10.4)
Supported Browsers
Windows®

Microsoft® Internet Explorer® 7 and 8
Mozilla® Firefox® 3.0 and 3.6
Apple® Safari® 4 and 5
Google Chrome™ 9 and 10

Mac®

Mozilla® Firefox® 3.0 and 3.6
Apple® Safari® 4 and 5
Java Runtime Environment
Get more details on Pictavo.com